The new WPS Office IOS v8.6.0 is available to download in the Apple Store. There is a bunch of new features include in the latest version of WPS for IOS. The coolest ones are the new filters for Doc Scanner; landscape view for Spreadsheets; color watermarks for long pictures; and switch playing file during conference.
Take a look in the details bellow:
The new filters for Doc Scanner
Better scanning results with a new greyscale filter and 5 improved filter effects after added Text OCR feature.

Support one-tap save to Album after scanning.

Other improvements: cropping supports adjusting edges; added the Doc Scanner feature in Scan QR code entry; more interactive optimization to improve user experience.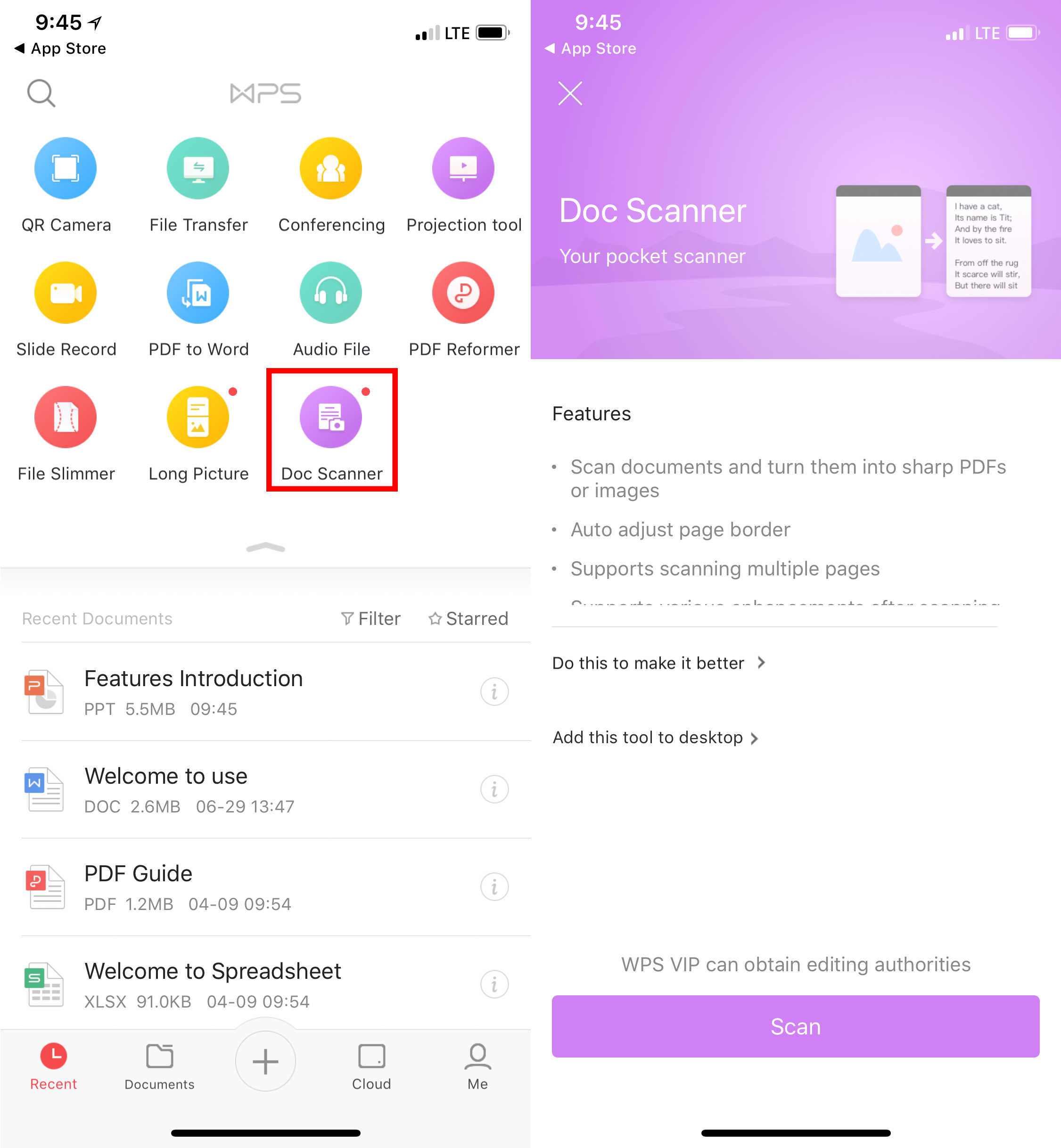 Landscape view for Spreadsheets
The "Landscape View" function was added in iPhone's spreadsheets viewing panel. Now you can view a spreadsheet file in landscape view.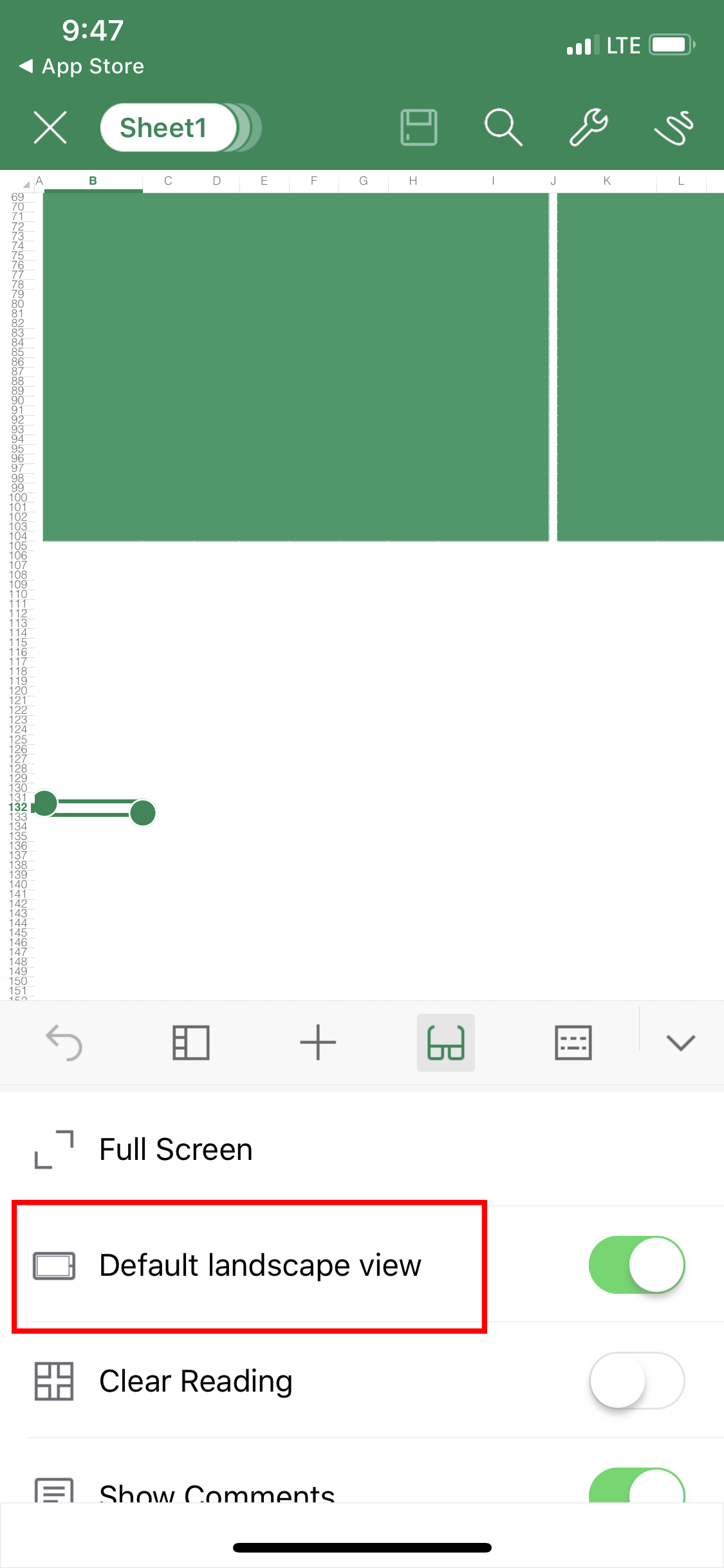 Color watermarks for long pictures
New free watermarks of red, yellow, and blue. Use these to explore your own color combination together with different background and theme colors!

The maximum number of pages for sharing increased from 20 to 35.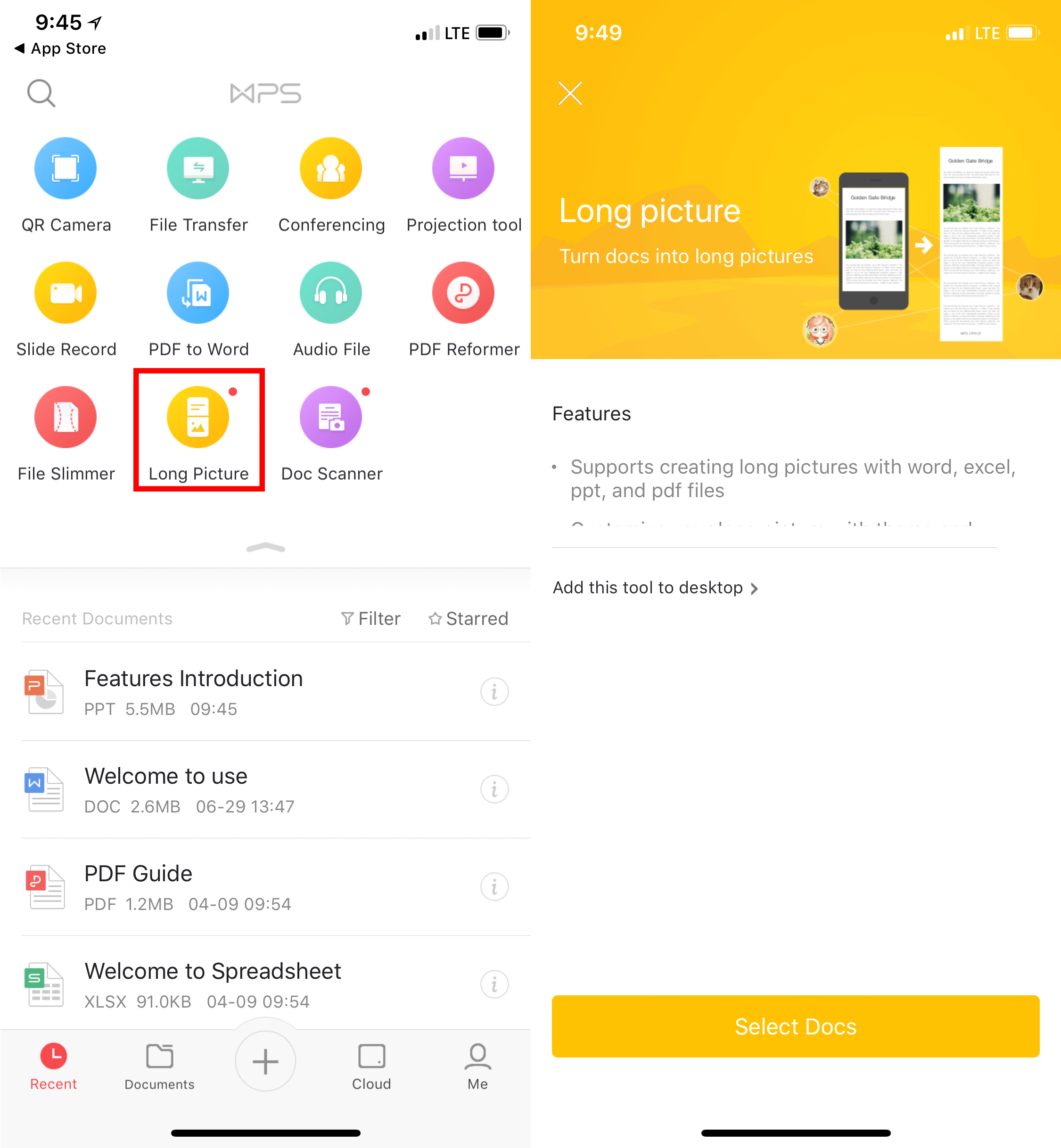 Switch playing file during conference
New feature that allows audience to change PPT without invitation from the host.

WPS Conferencing supports synchronized PPT showing on multiple distant devices. Experience convenient switch of PPT files and players during conference!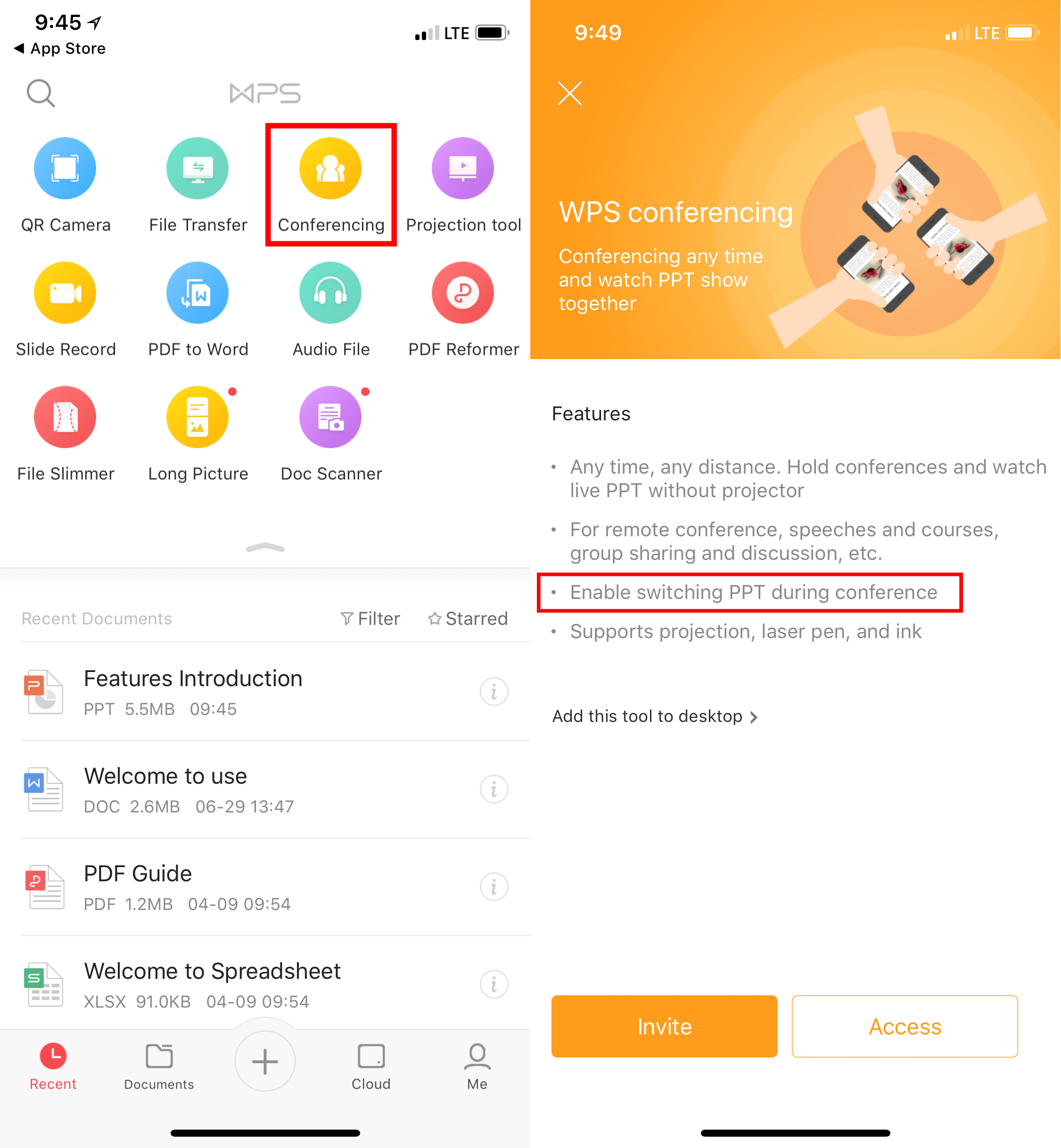 To finish, some other new features:
Added Text OCR feature in Doc Scanner:
Recognize text in photos and quickly turn them into an editable Word file.
Added ink feature in PPT reading mode: You can now use ink in PPT reading mode too!