The latest version of WPS Office is available for download or update on Play Google Store. The version is V11.1.5 and it aggregates 43 new & improved features, including:
WPS Premium
Go Premium, so your app will have the capability to add custom watermarks when export document to PDF in Writer. The premium benefits for the latest version are as follow:
Add custom watermarks and delete original watermarks in PDF Support adding text to PDF files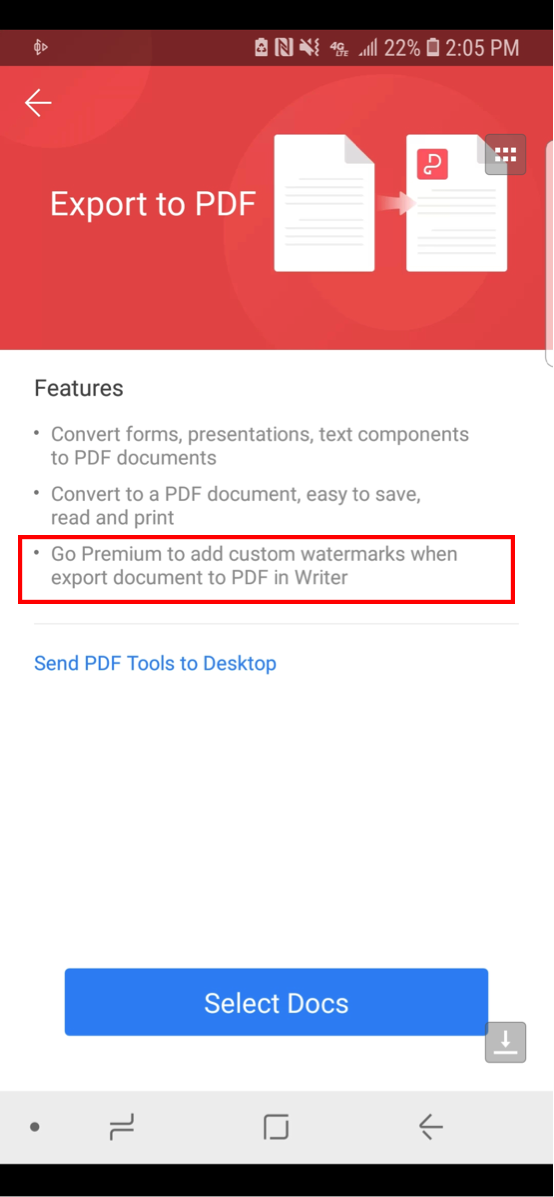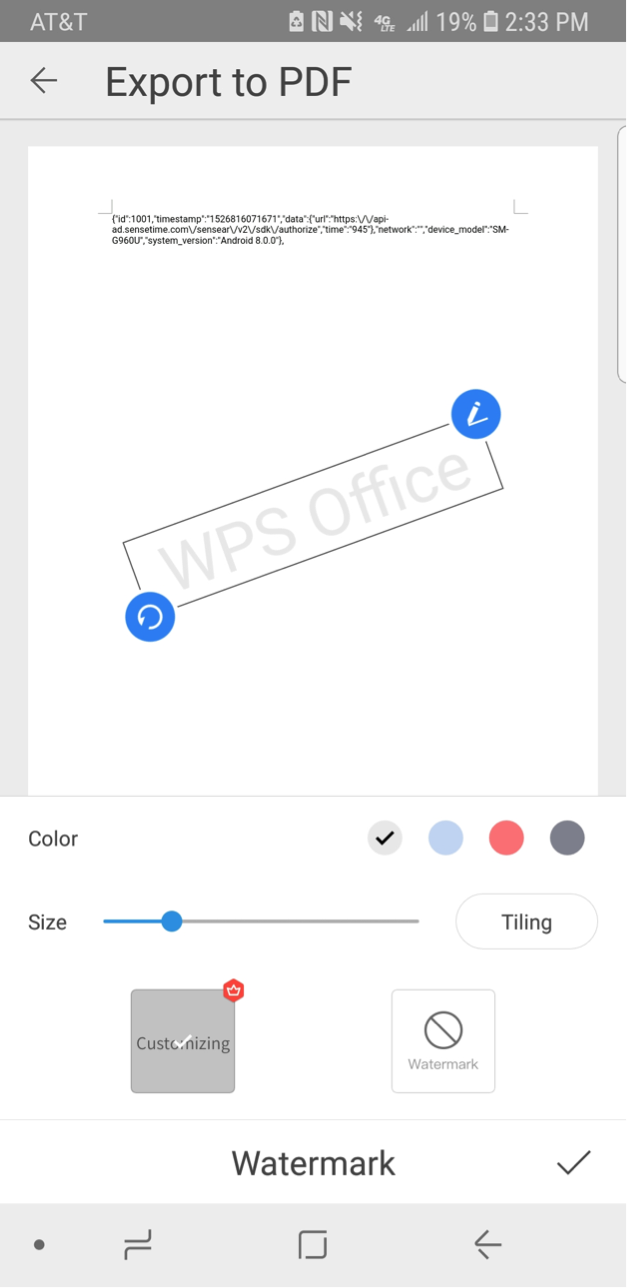 WPS SPREADSHEET
In the core component spreadsheet, some calculations were fixed and improved for this new version as you can see as follow:
SUM and AVERAGE functions improved;
Automatically change of color and;
Format adjustment according to your usage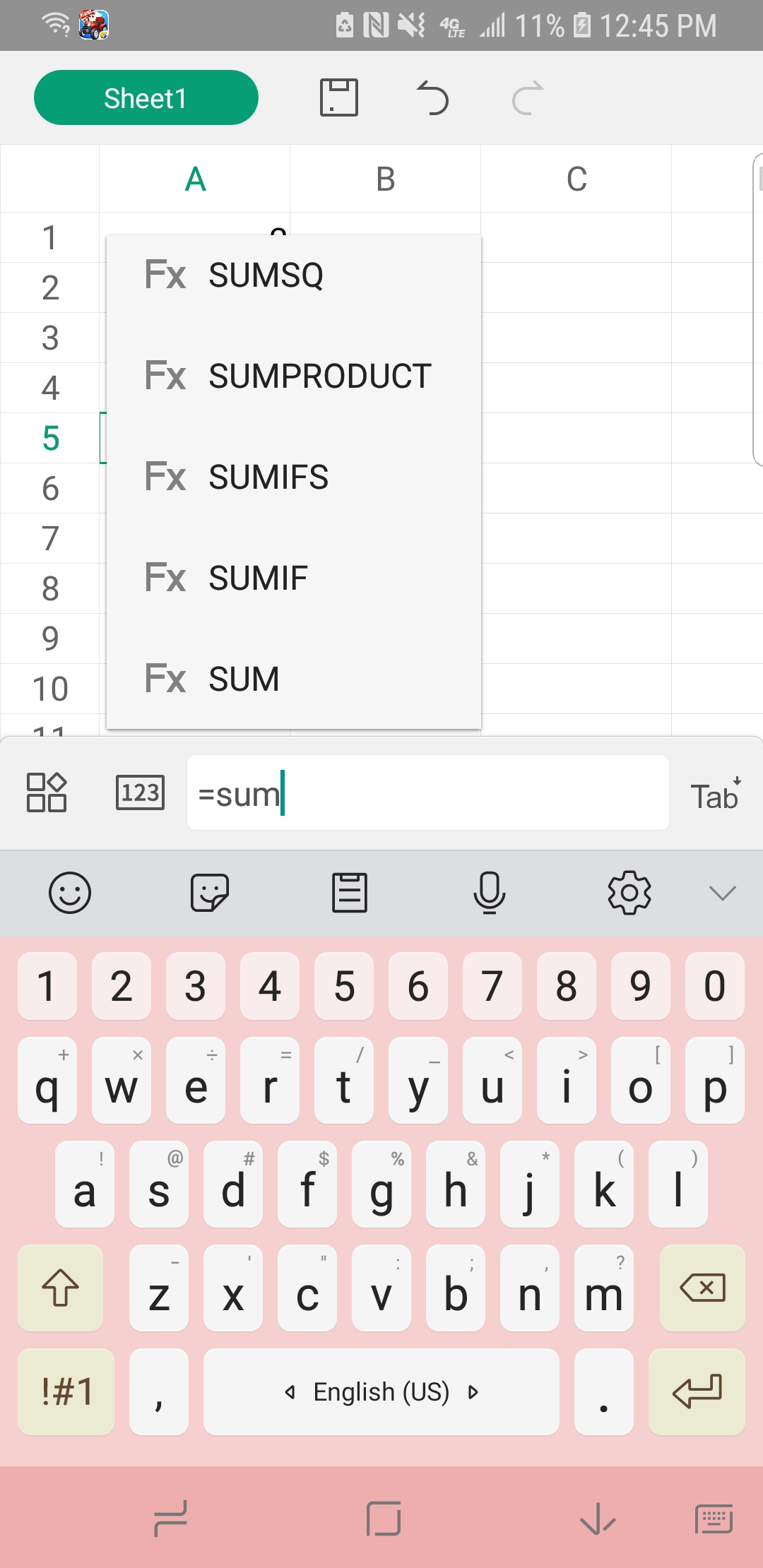 PDF CONVERTER
The WPS PDF Reader for Android was also optimized. The new improvement and features are:
Optimize the PDF conversion
Improve the conversion effect
Add new tabs in the PDF toolbar for easy editing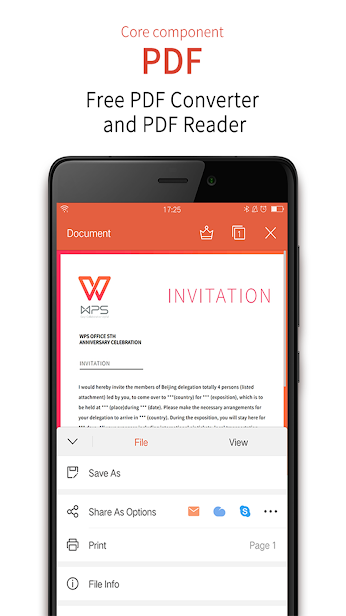 Take a look here for the complete features that WPS Office offers for your Android device.