WPS Office is 100 percent compatible with MS Office and documents from either suite are easily opened by WPS. Second only to MS Word, the most popular feature of MS Office is Excel. But feature for feature, Spreadsheets meets or exceeds expectations for Excel.
Following are some key features of WPS Office's Spreadsheets that you should consider before deciding on MS Excel.

It is 100% compatible with MS Excel - this means that any Spreadsheets page can be opened and edited by Excel users.
Spreadsheets comes with several hundred commonly used functions and formulas that are easily found thanks to WPS Spreadsheet's outstanding organization.
Simple formatting options for making tables.
Built-in chart encompassing any chart style you want and are completely customizable.
WPS Spreadsheet supports Pivot Tables that allows for easy analysis and summarization of large masses of data. With the popularity of "big data," this is an important feature for companies wanting to stay competitive.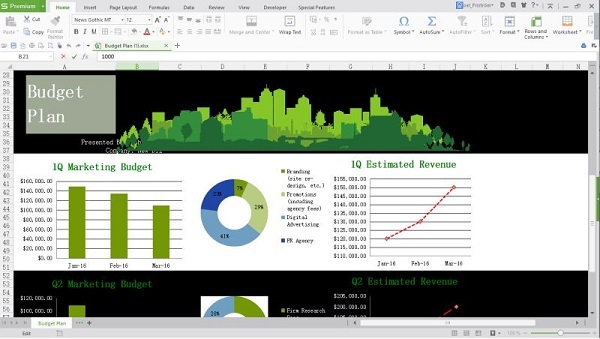 Why are Pivot Tables So Important?
A Google search for the term "pivot table" yields about 2,760,000 results. That same search done in 2012 yielded only 53,000 results. Why the explosive growth?

When talking about data processing, a pivot table is used as a tool for summarizing large amounts of data found in programs for data visualization including spreadsheets and certain information found in business intelligence software.
Pivot tables found in Spreadsheets have the same ability as MS Excel for the sorting of data, counting, totaling or finding the average of the data that is stored in one spreadsheet or table. The results are shown in a second table that displays the summarized data.
In this era of big data, pivot tables are a valuable tool for displaying the results of data that has been analyzed and summarized.
The term "pivot table" arose because users can create and change the structure of the second table though the use of "drag and drop." This allows users to rotate or pivot the summary table that gave this concept its name.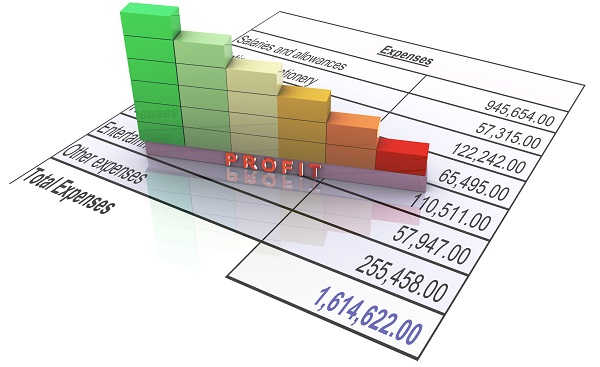 Final Words
We learned that WPS Office, including Spreadsheets, provides an alternative to MS Office that is equal or better at a lower cost for enterprise users.
WPS Spreadsheet is 100% compatible with MS Excel.
Among the functions both programs offer are Pivot Tables.
Pivot tables are used to display the results of data that has been analyzed and summarized.
For more tips, guides, and information on using WPS Office, please visit our Online Knowledge Base.