In order to make your work more convenient, you can set WPS Office as default office tool on Your PC. All file formats such as doc/ docx, xml/ xmls, ppt/ pptx can be opened with WPS Office. This article will take Windows 10 as an example. Here are the specific steps.
Step 1. Open the start menu from the taskbar. Click All Programs > WPS Office > WPS Office Tools > WPS Office Configuration. Alternatively, you can also find 'WPS Office Tools' at installation file.

Step 2. A dialog box will pop up. Click "Advanced..." button in dialog box.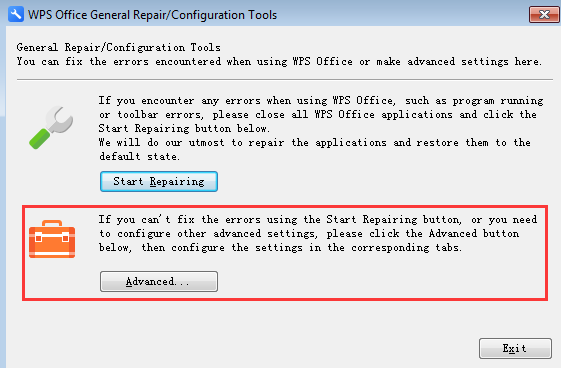 Step 3. Select the 'Compat Setting' and you will find a dialog like the following, please choose the open mode of the specified files.