Delete your WPS Office account in simple steps. Check this easy-to-do tutorial bellow:
1. Access account.wps.com. The page should look like this: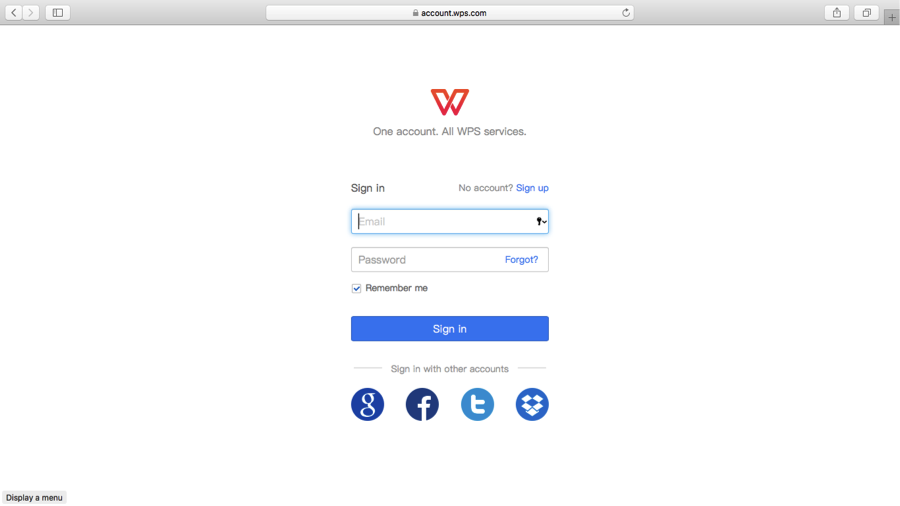 2. Sign in using your WPS Office account
3. When logged into your account click on "Personal Information".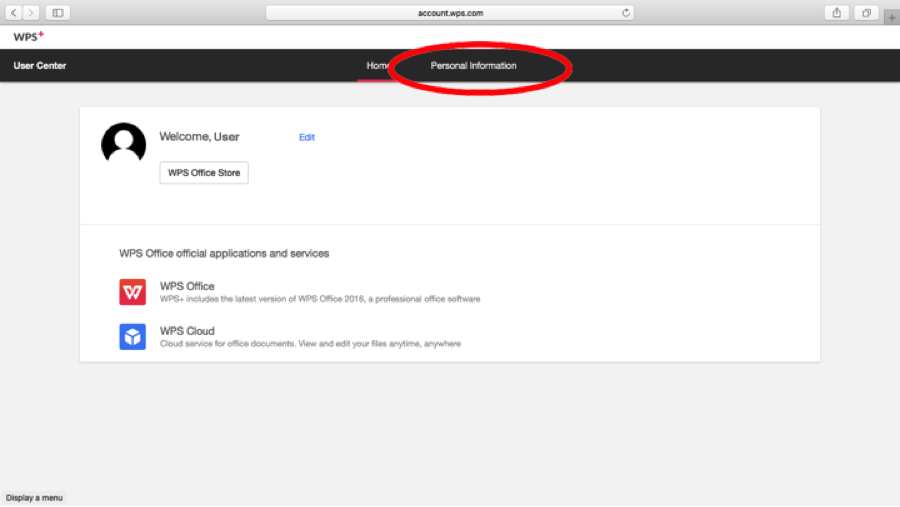 4. Click on "Delete Account" on the bottom left corner.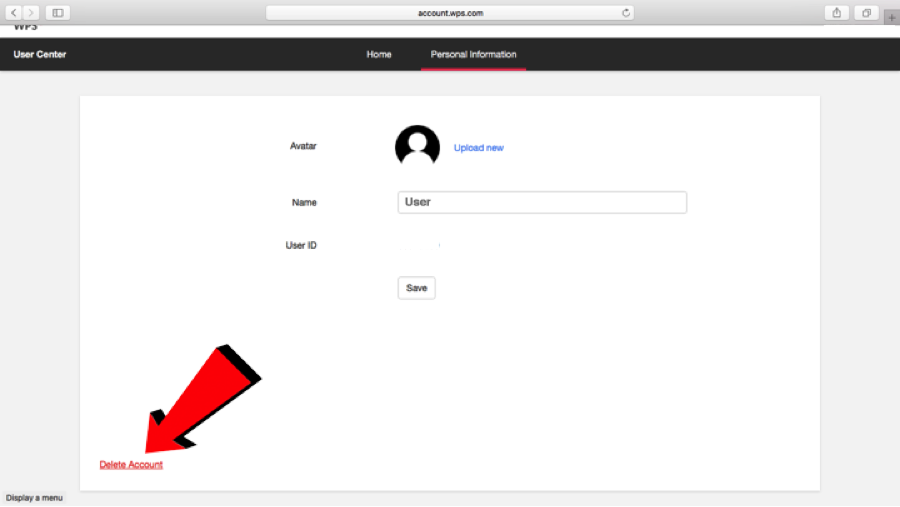 5. The delete account window will pop up. Click on the delete red button.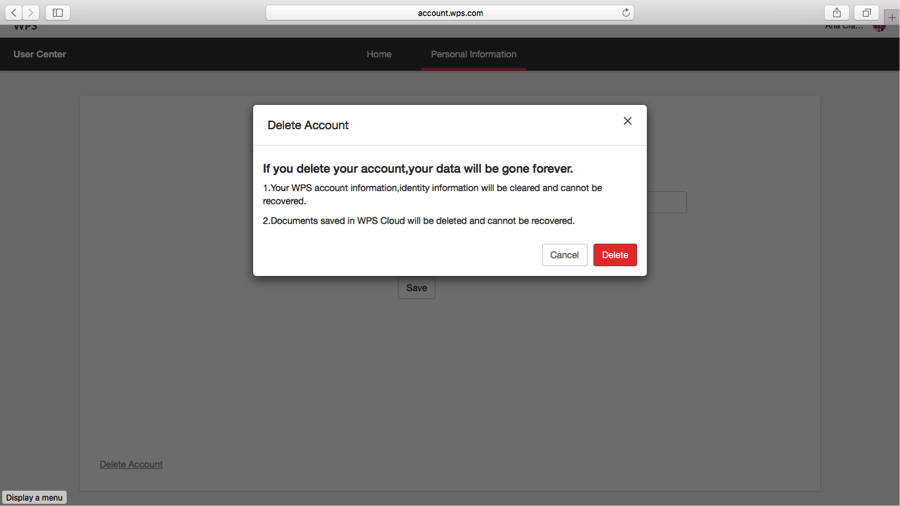 6. The next step is the authentication. Insert the email related to the WPS Office account.
7. Check your email the "Verification Code".
8. Insert the code in the proper bar.
9. Press "Confirm".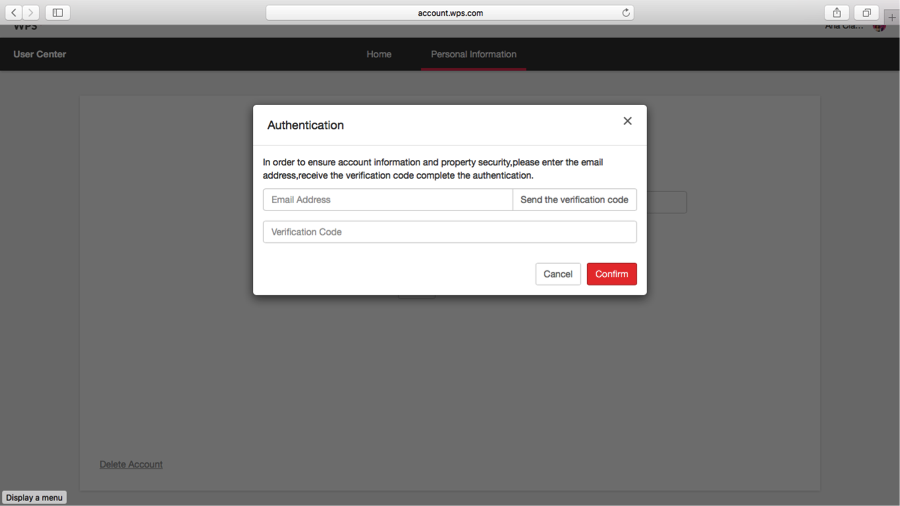 10. Your WPS Office account is now deleted.