Almost no business can operate without the right software. When it comes to selecting software for business purposes, business owners should carefully consider all pros and cons of the suggested options. Generally, there are two alternatives: commercial and free software. Leaving aside the possible license issues of using free software for profit generation, I'd like to focus here on the evident benefits of free software for business needs.
Cost factor
The most obvious and the most important advantage of using free and open source software is the absence of fees. It is easy to understand why. Who would like to spend extra money if the same (or maybe even better) software is available free of cost? For example, WPS Office lets users save 2/3 of the purchase price on a yearly MS Office Professional license. Free Google Analytics is way more popular than paid analytics solutions by Adobe or Kissmetrics. There is no particular point in purchasing paid software only because it may potentially add some extra value.
Basic functionality is enough
If your business is not related to computer animation or professional design service, you may pass on the purchase of Photoshop license for creating and editing images. Just think it over, Photoshop provides a great deal of options that you will hardly ever use. Gimp or Pixlr photo editors do not have such extended functionality, but do their basic job amazingly well. Indeed, the most common software tasks are the easiest ones. For example, Freemake Video Converter offers several additional PRO packages, but the majority of users are quite happy without them, as the software covers all the major video conversion needs.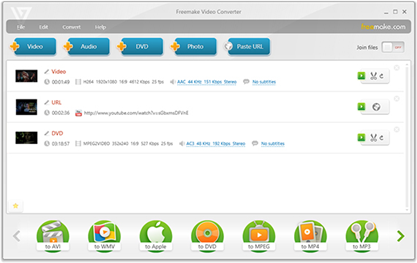 Ease of use for unskilled users
The more options a tool provides, the more difficult it is to master them all. Free programs are not usually feature-rich, so they are simple to use even for unskilled PC users. Furthermore, developers and regular users usually provide numerous tutorials to reduce a learning curve. With complex commercial tools, companies often also spend extra money on the software integration and education for employees. Sometimes, paid programs provide a bonus of free educational materials, as at Zendesk, but such cases are rare.
Possibility to collaborate with developers
To make free software more adaptive to your business needs, you may contact the developers (provided that they maintain the software) and offer them to customize the product for a moderate fee. Just imagine how much it will cost to do the same if you address the same question to Microsoft or Adobe! Furthermore, the complicated coding of proprietary software often makes it too difficult to adapt to changes in the marketplace. At the same time, open-source and free software tends to be much quicker to adapt to any changes due to the high competition in the niche.
No corporate obligations
Numerous commercial software companies often offer a long-term or even lifetime commitment to enterprises. So businesses have to stick to particular tools for a long time, no matter what their current demands are. This fact makes the business owners too heavily dependent upon the developers. For example, Teamviewer lifetime business license costs $849. But who may guarantee that you will need this tool in 2-3 years? In contrast, WPS Office offers a lifetime license at $79.99 with free upgrade to the latest version within three years. With free tools, companies may change several solutions during a short period in order to find the most convenient one.
No license renewal headache