We're kicking off January with a focus on small and medium-sized businesses, or SMBs. Throughout the month, we'll be teaching you what you need to know to grow your small business strategically by establishing goals, protocols, and practices to stay on track, as well as sharing some specific productivity tools and tips for SMBs.
What distinguishes SMBs from larger enterprises is their number of employees—while large companies generally support more than 1,000 employees, small businesses have 100 or fewer, and mid-size companies have between 100 and 999 people. Why is it important to designate SMBs separately from bigger organizations? One of the primary reasons is that they face different challenges than larger enterprises. Yet many of the most common challenges that SMBs encounter are completely avoidable if you're proactive.
Here are five top challenges that smaller-sized businesses often run up against, and how to steer clear of them:
Challenge 1: Dealing with new hires. Larger organizations have greater human and financial resources to hire new employees, which is critical to growing the business. Smaller companies are often cash-strapped, at least initially. This can make it tougher to allocate needed funds for onboarding when all factors—from benefits and equipment to training and taxes—are considered. One approach to manage this issue is to plan for slow growth. Rather than hiring several new employees at once, spread out your hires over a longer period to improve your chances of a high ROI.
Challenge 2: Becoming and staying profitable. SMBs may have problems with cash flow that can hurt quarterly and annual profits. Money issues might be related to delayed client payments, outstanding bills, and/or equipment needs. Figuring out ways to increase profits is a complex task that involves continuously innovating to beat the competition. Beyond ongoing product and service optimization, however, you can use software tools to help with money management and decrease the chance of going too far into the red without making changes. WPS Office Spreadsheets can help with everything from budgeting to advanced modeling functions to help small businesses improve their financial forecasting ability.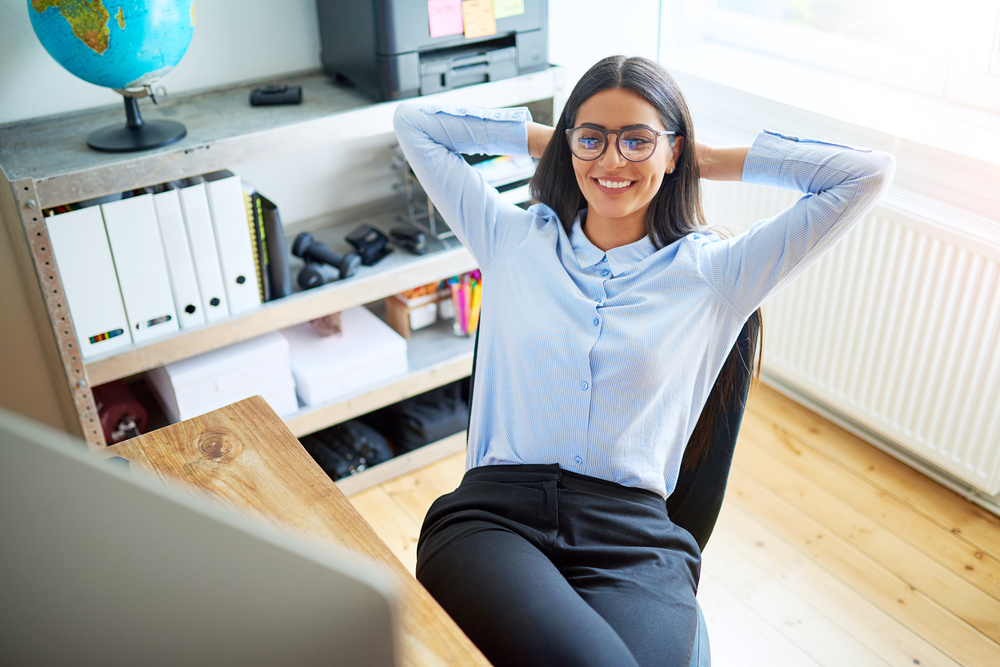 Challenge 3: Becoming dependent on a key client. Small businesses—particularly those with fewer than 50 employees—can quickly find themselves in trouble if they put too many of their eggs in a single client's basket. If your SMB relies on one client for the majority of the company's income, it's clear that problems will arise should you lose that business. While it may not be simple for smaller, more niched businesses to widen their client base (particularly in the early stages of growth), it's important to work on client diversification. If you want your small business to grow and thrive, you must avoid overdependence on your current key customer. Keep a strong marketing initiative going to attract new clients even when you feel that the team doesn't have time for it.
Challenge 4: CEO fatigue. Just as SMBs are often too reliant on one client, they also may depend too much on the company founder or leadership team to stay afloat. Key company executives will of course need to take on greater responsibility during the launch phase and early years of a startup, but the business risks burnout if these leaders continue to shoulder more than is humanly possible for too long. The solution here is to successfully manage Challenges 1-3 above, ensuring that new staff join at a reasonable rate to help relieve workflow burdens, and are able to help the enterprise stay profitable by collaborating with a wider range of customers. That way, the founders and CEO won't find themselves running out of steam before the venture has a chance to reach its stride.
Challenge 5: Too little time. When you recognize the toll that the challenges above can take on SMBs, it helps crystalize why employees working for smaller organizations may always feel like they're racing the clock and losing. Even when putting in the long hours required of a startup, those who work for small businesses—employees and founders alike—may find themselves struggling to keep up with everything there is to do each day to keep the business solvent. This is another area where WPS Office Spreadsheets can help via its productivity tools. SMBs can design their own time management system using the formulas and functions available in Spreadsheets, creating visual representations of hours allocation using built-in tables, customizable charts, and what-if analysis functions. WPS Office can help small business teams save time in other ways, such as by using collaboration tools in WPS Office's Writer and Presentation apps, as well for its Spreadsheets program.
In our next post, we'll talk about crafting your SMB's goals for 2017, and share why setting up your strategy and goals for the coming year is more effective than pledging to New Year's resolutions that you won't keep.