As we continue our look at productivity solutions, we turn our attention this week to workplace mobility solutions. The two key solutions you need to understand are BYOD (bring your own device) and MDM (mobile device management). Both of these approaches share common goals: to facilitate the ability of employees to work freely outside the office while simultaneously keeping company data secure. Let's delve into the pros and cons of each type so that you can determine which one might work best for your mobile workforce.
Bring Your Own Device
The practice of BYOD is just like it sounds—it refers to employers letting workers use their own personal digital devices such as smartphones, laptops, and tablets for work-related purposes. With more and more jobs requiring not just travel but constant mobility between home and office, BYOD has become almost ubiquitous in organizations spanning many industries, especially those that require sales and fieldwork. Research from Gartner predicts that by 2020, up to 85 percent of businesses will have implemented some type of BYOD program.
BYOD allows employees to enjoy ease and convenience in using their own devices, but it is not without its potential drawbacks. Let's start with what's good about this solution:
Employees love it. When teams are able to use smartphones and laptops that they're already familiar with, it can help improve their productivity and ability to achieve their work goals. Happier employees often lead to greater retention. Studies have shown that even when employees are the ones responsible for paying for the device and for data/cell plans, they still prefer to use their own device instead of receiving one from the company.
People use it. Lack of comfort and familiarity with a mobile device can mean that employees just don't use it as much, or that they may fail to take advantage of features that could increase their productivity and performance. BYOD helps solve this problem since teams are using devices they already know and love.
Reduces costs. If an organization's IT department doesn't have to pay for mobile devices, data plans, and cellphone coverage for its teams, it can reduce technology costs by shifting these costs to individual users. Even if you choose to subsidize data/cellphone plans, it will still be less pricey than having to pay the full cost of providing devices and services companywide.
Despite these advantages, BYOD can expose a company to risks including:
Security issues. With users coming in with a hodgepodge of different devices and plans that may or may not have reliable measures in place for data security, companies may be putting their sensitive data at risk. There's also the issue that employees' personal information and apps are comingled with work-related files.
Lack of uniform support system. Allowing multiple platforms and types of devices means that there is likely no centralized support system in place for user issues, leading to a piecemeal approach and outsourcing of support.
Implementation difficulties. It can be challenging to implement BYOD or transition to BYOD without cross-platform capabilities. It's important to ensure that you use a service app that can run on any major mobile platform or device.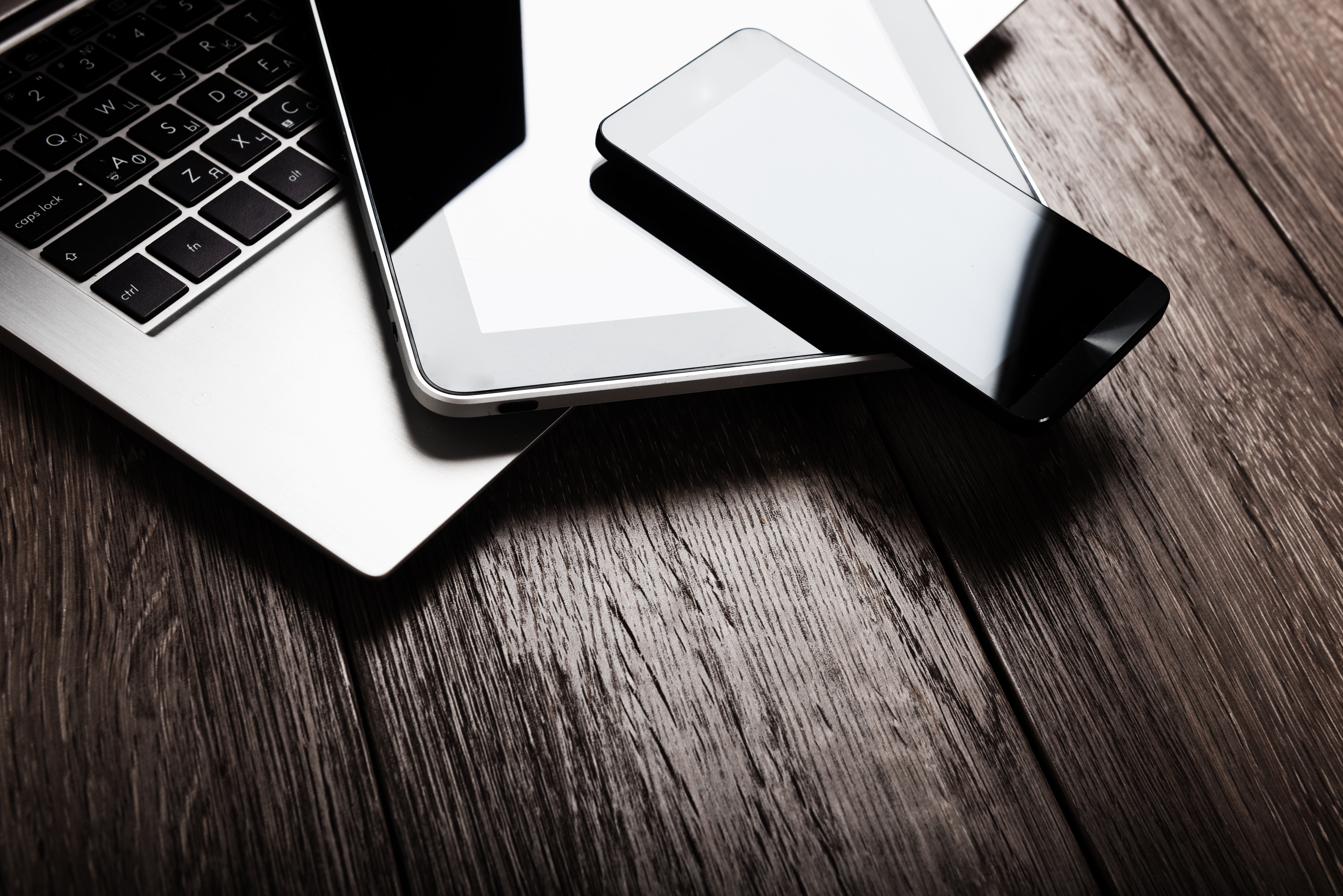 Mobile Device Management
As an alternative to going the bring-your-own-device route, MDM widens the scope of BYOD and helps bridge security gaps while still allowing mobile workers to utilize digital devices wherever they go. Some businesses opt to implement MDM in conjunction with governance policies for stronger data protection than BYOD can offer.
But no solution is perfect, so let's review some of the plusses and minuses of mobile device management. The pros include:
It lets organizations control access to devices. In an MDM system, IT typically administers and controls access to employee smartphones and tablets via a server. This greater control allows the employer to help secure access to all devices used across the company.
It allows for secure management of mobile device data. MDM generally features integrated policies across any and all devices, locations, and apps. IT can secure and manage mobile devices companywide based on user identity and can enforce a uniform security policy across all devices.
It provides a conduit for VPN and more. MDM allows for an encrypted VPN connection for added device and data security. It might also provide options such as a conduit for remote desktop services, mobile app management features, and mobile expense management.
And the cons:
It can be costly. Clearly, installing a secure MDM system on a server can be more expensive than employees using devices they have purchased; however, costs can be astronomical if you need to do damage control after a data breach related to unsecured employee devices from BYOD. Each company should conduct its own financial analysis to understand which solution is right for them.
It takes training. Because MDM involves a corporate system and policies to secure data, IT staff must be trained to administer and monitor the program. If the IT department has already invested in an infrastructure, there may be resistance to moving to an MDM solution.
It doesn't address all security gaps. MDM helps with data security, but it isn't a foolproof solution. For example, MDM may not be able to prevent data leakage through cloud-based services.
As you can see, both BYOD and MDM can help solve certain problems for your organization, yet neither solution is challenge-free. Regardless of which route you go with your mobile teams, it's always smart to have all users apply additional safeguards to their data, such as the document password protection and advanced read/write permissions available through WPS Office. We hope this rundown of workplace mobility solutions helps you identify the solution that's right for your on-the-go workforce.