If you are looking for an office suite that will best suit your needs without having to spend a big chunk of dollars from your pocket, I congratulate you for finding this article.
By the way, if you are wondering, this is not just about convincing you to leave your current office suite. What I am about to tell you is to consider these factors because not all best software in the market is expensive. There are even those that are free.
I for one believe that the best things in life are free. So as a writer at essayhelp.io/pricing, I prefer spending less while having the same productivity as that of Microsoft office. All I do is writing so why would I choose to spend money when I can have the same feature for less or zero dollars?
If you are presently using a free office suite, then the question would be; is it complete? Let me tell you some of the best things about WPS Office to make you understand what I am talking about.
Low-cost and free
Since we are talking about the competition, there are two options for WPS Office. One is that you can avail and use the basic things you need with your office-related activities like Word, Spreadsheet, and PowerPoint for free. If those are the only things you need, then there is no reason for you to avail for the paid version.
But if you want to go for the paid version, there are some extra perks like no-ads and split/merge PDF files. You can also place signatures in your PDFs. And it costs only $29.99 per year on Office Premium subscription and $79.99 for a lifetime (3 years services) in Office professional version.
Better compatibility
If you want an office suite that can also be viewable and editable with another platform (Microsoft Office) then WPS is the best option nowadays.
Trust me, I have been using this software and this is one of the main reasons because some of my friends use MS Office. I tried using other free software but some incompatibility issues occur and this is the only office suite that can keep up with all of them with ease.
Not to mention that WPS is compatible with Android, iOS and even Linux.
Familiar Interface and tools
I used to be a fan of Microsoft office but since I changed my PC and upgraded my Operating system to the latest version of Windows, I had no choice but to find another office suite due to lack of budget at the time.
And when I found WPS Office, I was surprised for the similarity and familiar feel to its user interface. I did not have a hard time adjusting and it felt like I have been using it for the last decade.
Convert and open PDF files
When I was using Microsoft Office 2007 and 2010, the problem I had was its inability to open a PDF file. So imagine my gladness when I found out that this software has this feature. I don't even have to install another PDF reader software like Adobe Reader or Foxit Reader just to get this task done.
And with the paid version, you can also convert and merge PDF documents to Word.
View Multiple Documents
This is one of the best things about this office software. It can view multiple documents at once using tabs like in Google Chrome browser.
Predefined keyboard shortcuts
If you are into multitasking with speed, WPS is another good reason to be your number one choice. See this link to see the list of shortcuts available inside.
Has an android version
Almost everyone has an android phone with them. And of course, you do not bring your PC or laptop with you all of the time. And in times of urgent need to do some typing or viewing documents; your smartphone is the nearest choice for you. And be reminded that it is 100% free and with less the size at around just 20MB compared to the Microsoft Office at around 200MB. And that is just as a Word file. If you need Excel and PowerPoint, you will need around 600MB of the file.
Connect to the cloud
Yes, you read it right. Just like MS Office, WPS Office has now support for cloud backups of up to 1GB. So you can access all your important documents anywhere when you are online. Convenient, right?
What do you think about WPS office?
If you are still looking for an alternative to your traditional office software, I urge you to try this gem. You might just love it the way I did. From a trying out a newbie to now a loyal user, I am satisfied.
Feel free to leave your thoughts in the comment section so we can talk about it.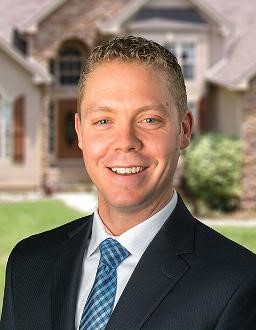 Guest Blog by:
Danny Adams