No matter what job or in which industry, one single opening will be deluged with a multitude of resumes. HR and managers do not have the time to contemplate every single resume so it is vital that yours stands out from the other candidates. How? Here are some tips:
1. Don't fill it with clichés
Lots of industry keywords are regularly used in a document but be careful, excessive use of terms like "developed", "accomplished" and "team player" can become clichés. Let your achievements speak through your own experience and history.
2. One size does not fit all
Tailoring your resume to the job you are applying for. Add substantial detail that shows you are a great fit for that specific job, business and industry. It is easy to spot a candidate that has written a generic resume and spams to any opening. It also proves that you have read the details of the job application and opening.
3. Make it look professional
Use a modern and professional format so the visuals won't affect the content. Make sure it's easy to read and error free. Errors and typos show laziness and lack of attention to detail. Tools like Via Writing and Grammarix can help you proofread the document. Use a header and start with a hard-hitting statement that will make them want to read more. The statement should define who you are and why they should hire you.
Use a simple conservative font and avoid overusing underlining or italics. It is effective to boldface your metrics, like numbers or percentages, helping recruiter to notice your achievements.
Don't include any negative information or personal opinions about your previous employers or roles and keep away from any personal politics. The more you stick to career facts and don't get too personal the more professional it will appear.
4. Back Up Your Claims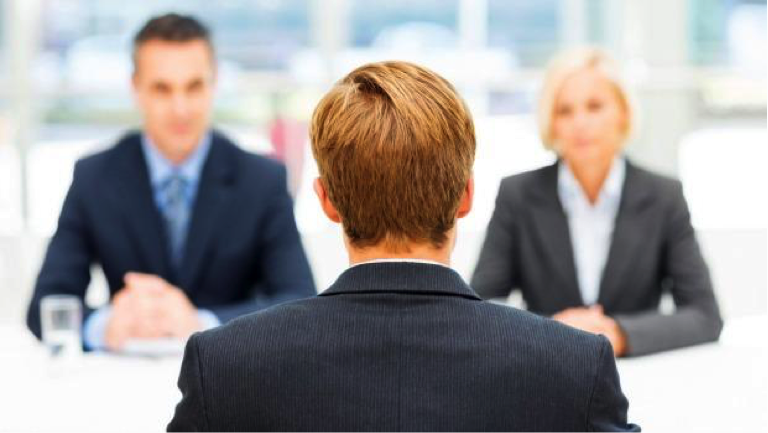 There is no way of demonstrating how beneficial hiring you will be than showing quantifiable achievements. Employers will often see past performances as indication of what you can offer for the future. "A numerous amount of resumes fail to be notice because all they offer is descriptions of previous roles and no proof to back up the claims," explains Charlotte Clarke, a HR advisor from [Revieweal](https://revieweal.com/). Show the difference you made to previous employers. Adding percentages and financial claims will grab the attention of managers and HR.
5. It Can Be Longer Than One Page
Use the appropriate amount of space so you can fully express your experience. If you have had a long and illustrious career don't edit it down to fit onto one page and leave out vital details. Don't make it unnecessarily long just use what you need to.
6. Add a Cover Letter
Supplement your resume with a cover letter. Over half of HR reps claim that they won't even consider a resume if the candidate hasn't also submitted a cover letter. Unless the application explicitly states that they don't accept a cover letter also submit one alongside your resume. Make sure it is revised and perfectly written, more than half of resumes are discarded due to bad spelling and typos.
7. Never Lie
Lies will always get found out. If they manage to go through basic background checks you will probably be discovered once you start the job. "If you claim to have a certain skill or experience in the job and fail to actually have them once you start the role it will likely get you fired or at least make a very bad impression"- explains Kim Gaillard, a Social Media Manager at Best Australian Writers. Make sure that the things your resume claims you do, you can actually do in reality.
7. Tell a Story
Telling a story through the resume content is a great way to showcase your experiences and skills, whilst making it clear how much you have grown over the years. Tell the story of how your skills have developed through your work experience and how changing positions has allowed you to grow as a person. Show evidence that you are eager to continue growing and enriching your knowledge. Include any training or certificates as proof of professional development.
8. Find your USP (Unique Selling Point)
In this competitive market find something unique about you that will make you stand out against other candidates whose may have similar skills and experience. Maybe you have participated in an extracurricular activity that allows you to bring a particular special skill to the role or you volunteered abroad and speak different languages. All these things should be relevant to the job and should help to prove that you have something different to bring into the role.
9. Make It Easy to Contact You
Make your contact information easy to be found in the case a recruiter wants to contact you.
Include these details at the top of the page in a clear and precise manner. Keeping in mind to provide a professional and easy email address, avoiding anything with too many numbers, crude language or too many additional characters like underscores and dots. Put your age rather than your date of birth to make it easier to read it quickly. If you are concerned about getting phone calls while you're at work, you may want to specify which times you are available.
Your resume should show a potential employer that you're qualified for a position by listing relevant experience, training and hobbies. Since it's important to get your resume noticed and not be one of the documents that gets a mere six seconds of attention, take on-board this advice for that perfect resume. Also you can find more tips on how to get your dream job at Hppy.
About the author:
Rachel Summers is an experience UK based writer who specializes in Education. She has written for numerous companies, including Australian Reviewer. Her writing focuses on helping make school easier and encouraging students to get the most of their school years.