WPS Office 2016 is a free suite of programs that gives you an alternative to MS Office. The major difference is the price. If you have a subscription to MS Office 360, your cost is about $120 per year, and if you buy a copy, the cost can be in the hundreds of dollars. WPS Office was chosen the best MS Office alternative by both PCWorld and CNET.
WPS Office runs on Windows, Linux, Android and iOS operating systems. In addition, this free suite is totally compatible with Microsoft Office, and MS Office users can open any document from WPS Office users.
WPS Office for Resume Creation
When you write a resume, you want it to be noticed and stand out from the crowd, but not in a manner that is outlandish and unattractive. With WPS, you can choose a professionally designed resume template, or build your own resume from scratch.
If you use a Writer template to get started, you still have lots of options to customize your resume so that it reflects your style within a professional template. You can choose:

Fonts
Formatting
Headings
According to Monster, a large job board for posting and finding jobs, the five critical things needed in a resume are:
Resumes are scanned by a computer or by human reviewers for about 6 seconds before a decision is made to take a closer look or reject an applicant. For more than 20 years, employers have made known their objection to resumes that begin with a statement of the applicant's employment goals and procedures; instead, they want to know why they should hire you. So, what can you write that can be read in 6 seconds to get your resume into the "explore further" pile?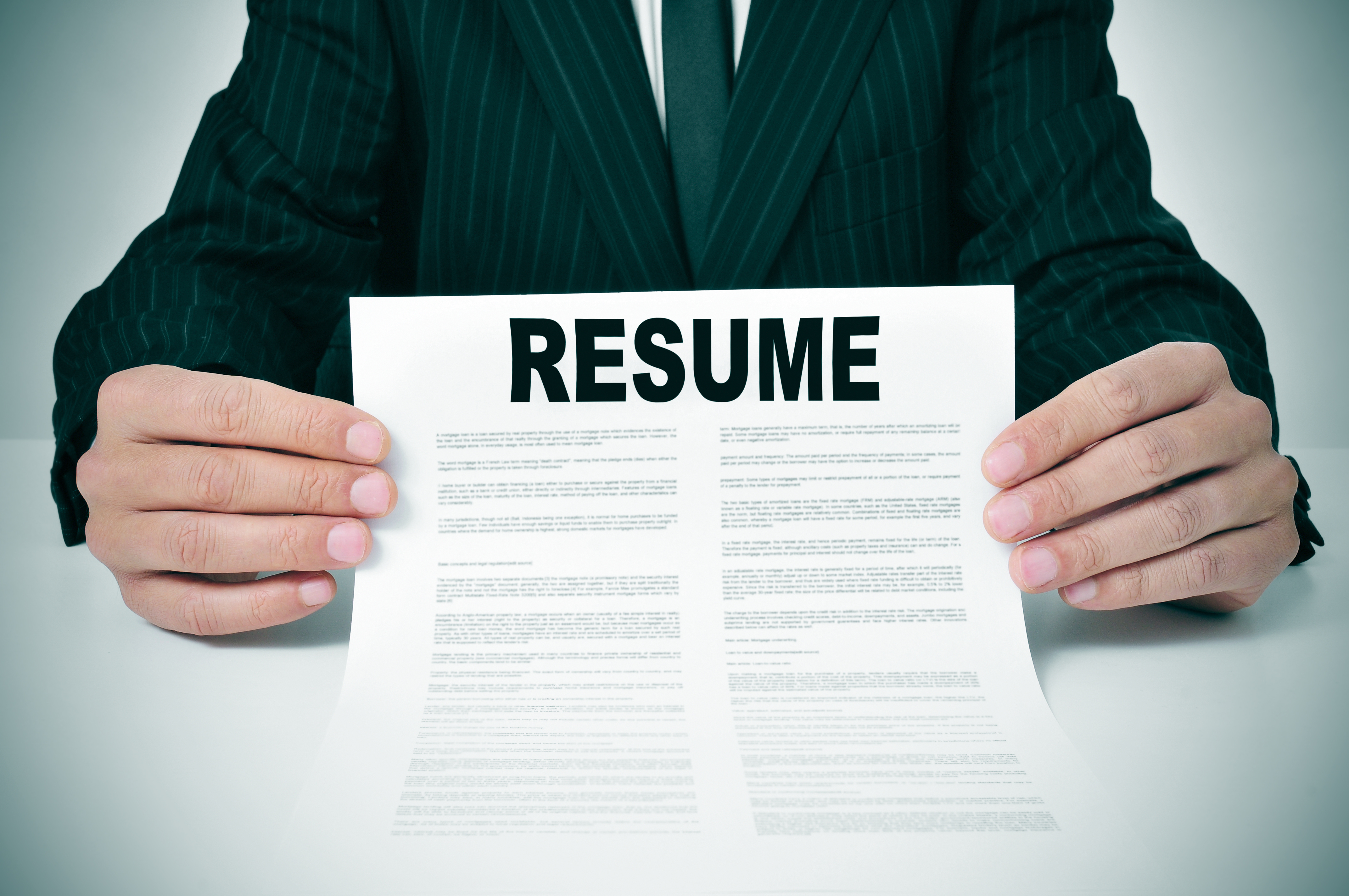 Resume Writing Tips
Tip 1: Pack the Front End
Use that first paragraph under "identifying information" (name, address and contact information) work for you by giving compelling reasons why the employer should hire you. The first third of the first page of your resume determines whether you make the all-important first cut. Check out the number of templates Writer has for resumes to find one that begins with your skills and experience. If you're a new graduate, talk about any part-time work you have done as well as volunteer work.
Tip 2: Use Keywords
If a human is doing the resume reviews, keywords help considerably in matching job descriptions with an applicant, but if the resumes are being reviewed automatically (by a system known as an Applicant Tracking System or ATS), the ATS is looking for the same keywords. So, carefully review the job description and then include keywords that match words in the job description. ATS is only concerned with keywords at this point of the recruitment process.
Tip 3: Lots of White Space
When text is in large blocks that are hard to scan, the reader gives up. Instead, use headings and lists to break up pages and make for easy reading by humans.
If you think you have too much information to include white space, you're wrong, and your resume needs to go on a diet. One page is best.
Tip 4: Achievements That Can Be Measured
"Supervised a group of 30 sales representatives" is a good start. But a better way to relate that same information is:

"Supervised a group of 30 sales representatives across eight states on the East Coast. My group always reached assigned dollar goals, and two of the last four years, exceeded it."
Last Words
WPS Office's Writer offers a large number of resume templates that are easily customizable so that using the tips are easy. Following are additional tips that will help you make that all-important first cut:

Never use the word "I."
If space is an issue, margins can be as small as .5 inches, and fonts can be size 10.
Use abbreviations sparingly.
Use a cover letter when you send your resume – search WPS templates for inspiration.
For more tips, guides, and information on using WPS Office, please visit our Online Knowledge Base.