If you've never had to budget before, college may be a real eye-opener. Student budgets are notoriously tight, with limited resources stretched across a wide range of monthly expenses. In this situation, using a spreadsheet to track and monitor your income and spending can help you make the most of your money.
Budgeting Basics
Why do you need a budget? Why not just "pay as you go?" While you may be tempted to wing it with your budget, setting up a formal budget can help you in several ways. For one thing, creating a budget makes you aware of your financial goals, and gives you a structure to focus on them to ensure that you're able to cover all expenses with your available funds.
In addition to goal-setting, a budget can help college students by providing a greater sense of control. Instead of randomly frittering resources, when you have a solid budget plan, you have the guidance you need to be more intentional with your saving as well as your spending. Budgeting also helps increase your financial awareness. Without a budget, it's hard to determine where your money is going. A budget allows you to visualize and analyze the movement of funds into and out of your bank accounts.
Simplifying Your Life
But not all budgeting systems are created equal. If you've ever tried to create a budget manually, you'll appreciate the value of transitioning to spreadsheets. Unlike with a paper-and-pen budget, spreadsheets create order and simplicity by allowing you to enter data into a single worksheet, with individual data items stored neatly in cells. These cells contain predefined formulas that allow for automatic completion of certain tasks, like calculating your total spend in specific categories.
Having this type of organizational assistance at your disposal is particularly important for college students, who have a wide range of expenses to manage. These are just a few of the common budgeting line items that a college student may need to prepare for (note some expenses may be fixed each month or semester, and some may be variable):
Tuition
Dorm fee or housing rental
Textbooks and class supplies
Dining hall meals
Cell phone
Parking
Entertainment
Meals out
Public transportation
Clothing
Medical
As you prepare to create your budget using spreadsheets, you should determine your sources of available income as well as your expenses. Potential categories of income for college students might include:
Financial aid
Savings
Income from a part-time job
Money from parents/family
Scholarships/grants
Student loans
Work/study income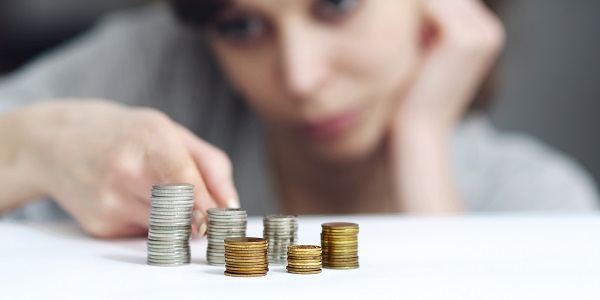 The Right Tool

With a range of spreadsheet options to choose from, it's important to select one that can deliver everything you'll need to help you achieve your budgeting goals as a college student. WPS Office offers a particularly effective and versatile spreadsheet program, called Spreadsheets, which includes several template options that are automatically displayed when launching the tool.

The program—which is compatible with Microsoft Excel and supports XLS, XLSX, and CSV files—also includes dozens of customizable charts. These include pie charts as well as column, line, bar, and scatter charts—that can help you visualize how far over- or under-budget you are at a given time.

Some other handy features of WPS Office Spreadsheets

The ability to easily view your budgeting data and analyze it for trends through hundreds of options for commonly used spreadsheet formulas and functions. These are already organized into categories for you.
Easier organization and review of your budgeting data via built-in table and cell styles for table formatting. The program's table formatting feature also includes advanced formatting tools and an extensive font library of over 230 fonts.
Simplified data entry into your spreadsheets with 50 predefined keyboard shortcuts.

For more advanced users, WPS Office Spreadsheets also allow you to analyze and summarize large amounts of data through the program's support of advanced pivot tables. The solution also comes with "what-if" analysis functions that allow you to better forecast solutions to your individual budgeting challenges.
Tying It All Together
Once you've determined that you need a budget, figured out your specific line-item expenses and potential income sources, and selected an efficient budgeting tool, take a few minutes to iron out the details. Be sure that you've identified an appropriate timeframe for your budget tracking, whether it's monthly, based on semesters/quarters, or for the whole school year. You should also keep in mind that unplanned necessary expenses may arise, so it's smart to include a category for "emergency funds" within your budget.
Also remember that beyond your current day-to-day expenses, you'll likely need to save for bigger-ticket purchases down the road, like a move to your own apartment or travel during breaks or holidays. Start saving for these items in your budget now rather than waiting until you need them. With some savvy financial planning and a little help from spreadsheets, you'll find yourself becoming master of your financial domain faster than you thought was possible!
For more tips, guides, and information on using WPS Office, please visit our Online Knowledge Base.