Making Documents More Secure with PDFs
As we continue our focus on using WPS Office to help you maintain the security of your documents, we turn our attention now to PDF files. PDF—which stands for Portable Document Format—is a popular file format that allows you to securely store and view data. Once a PDF is generated, it becomes a secure file that can't be edited or modified by anyone else. In WPS Office, the built-in Save-to-PDF tool allows you to make documents smaller and easier to share as well as more secure.
WPS Office allows you to open PDFs, as well as save any document in PDF format, whether you are using the Writer, Presentation, or Spreadsheets application. It's a very simple task that simply involves opening your document, clicking "File," then "Save As," and then choosing the "Export to PDF" option or selecting this button on the menu toolbar directly. You'll be given a choice in the "Save to" section of what location to save the PDF, and you can also indicate export options including summary information, new comments, hyperlinks, and whether you want to convert title styles to bookmarks. The free version of the Writer and Presentation apps include the option to add a visible watermark on the PDF.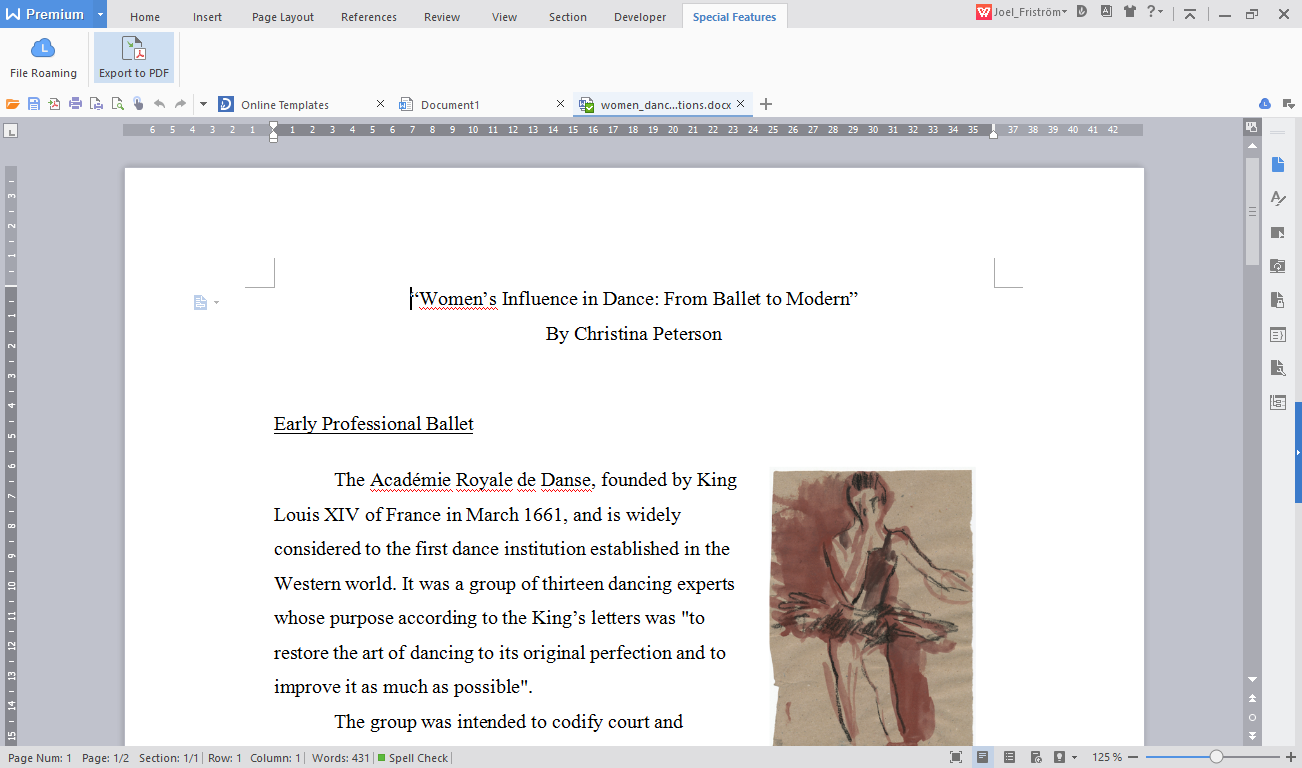 A Short Course in PDFs
To understand when and why you might use PDFs for added document security, it helps to know a bit about their history and status as secure documents. Adobe Systems developed the idea of PDFs in the early 1990s to provide a means of digital file exchange. At the time, document sharing between different operating systems and computers was often challenging, so the purpose of the PDF was to maintain fixed formatting.
The new file format allowed users to view documents as they were originally laid out, including fonts and graphics, without having the software that created the documents. The key, though, in terms of security was that while other users could open and print PDF documents, they couldn't modify them.
Unlike when sending a regular Word document or digital photo on the Internet, which any recipient can easily cut and paste data out of and send out via email, the PDF file allows you to protect sensitive information or intellectual property. When creating PDFs, you can choose among different levels of security, including options to:

Encrypt or password protect files
Add watermarks for authenticity verification
Limit or prevent printing documents
Prevent text or images in the PDF from being copied or altered
Customize level of user access
Add digital signature to confirm authenticity
You can determine the best measures of security for your files depending on the material you are sending electronically. In addition to being highly securable, PDFs offer other advantages as well including:
Quick and easy file creation
Ability to compress large files into a compact form
Mobility and portability to read files any time, any place
Self-contained to exist independent from hardware, software, and OS that created the original file
Ability to preserve the look and feel of the original source file
Best Practices to Keep Data Safe with PDFs
Though creating a PDF document offers a certain level of enhanced security in and of itself, here are a few additional best practices to secure your files:

The best way to secure the data in your PDFs is to encrypt the PDF file at the time you create it, giving it a password for even better protection.
Since WPS Office is fully compatible with Microsoft Word, PowerPoint, and Excel, you can create protected PDFs in these Office applications by checking the "Restrict Editing" box within Word, PowerPoint, or Excel. This will prevent others from being able to copy or edit the PDFs.
You can also take additional steps like creating custom security policies to help entire teams apply PDF passwords and permissions the same way each time they use them.
While technology often has a short shelf-life and can be replaced by the next thing relatively quickly, industry analysts predict that because of its clear benefits and widespread format, the PDF is not likely to disappear any time soon. With this in mind, take advantage of WPS Office's free built-in PDF tools to take a secure approach to data transfer over the Internet.

For more tips, guides, and information on using WPS Office, please visit our Online Knowledge Base.