As educational institutions continue to use technology, they've come to adopt mobile technology as part of learning. According to some research conducted, 73% of teachers in the US use mobile technology in class. They have found ways of using smartphones and tablets to improve the teaching process and also enhance learning in class. Below are 10 apps that can assist in improving education.
1. Explain Everything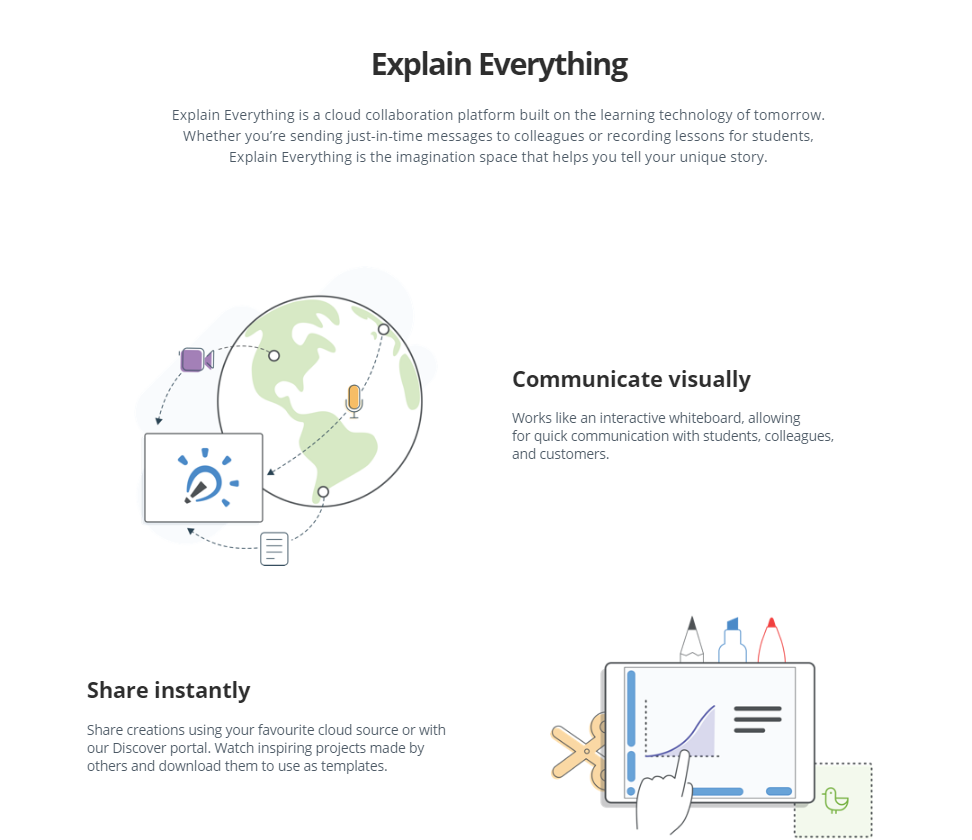 Teachers can use this tool to create slide presentations and instructional videos for their students. Teachers can use it to create resources to explain lessons to their students, and also come up with presentations that can be shared. This app can be used for any subject. Moreover, teachers can give students the task of creating their projects that can be presented in class, sharing what they have learned. Teachers can record lessons, produce instructional videos and also create sketches to demonstrate something.
2. Canva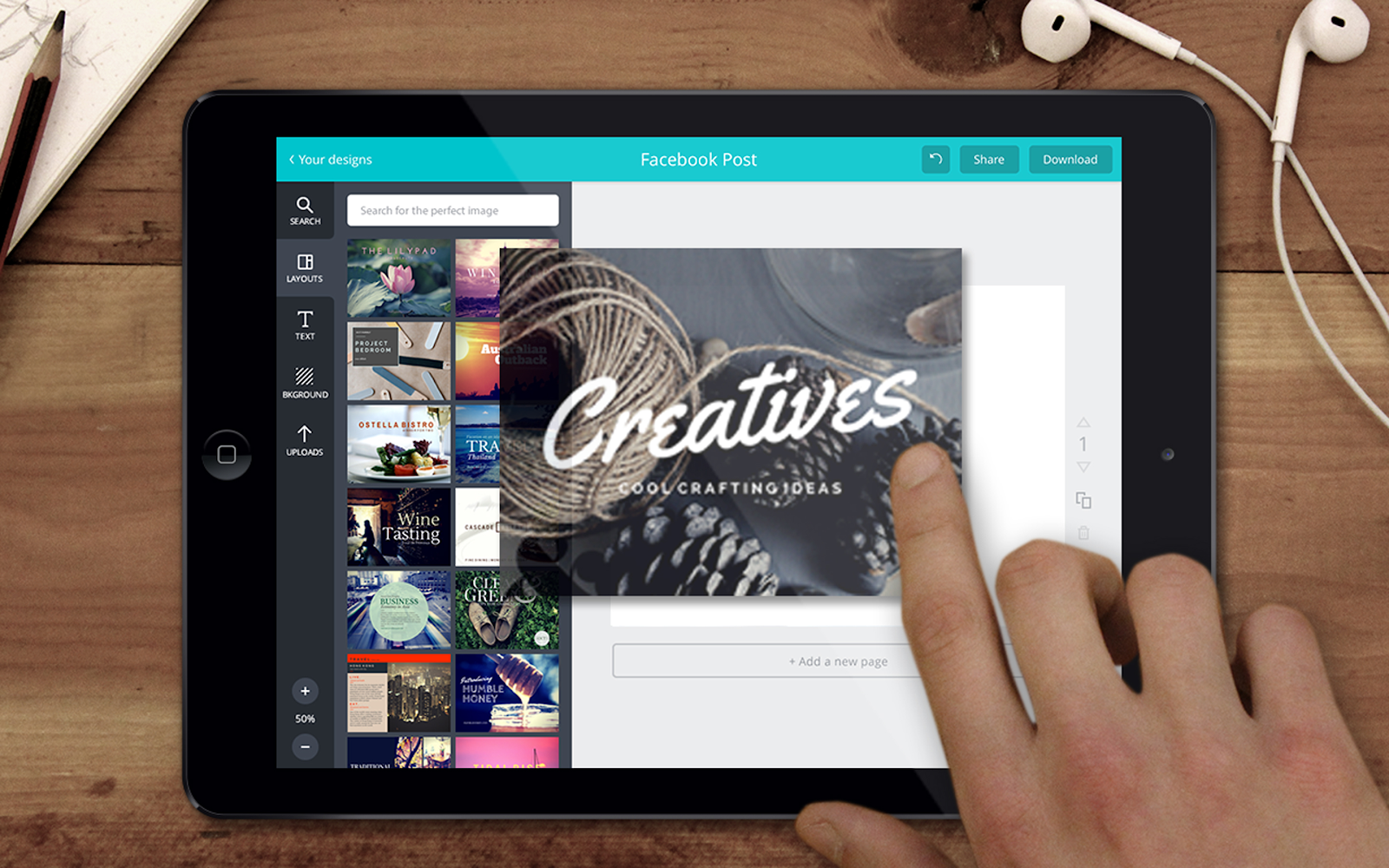 This app was developed to assist in graphic design. Its flexible format can be utilized for a number of tasks. Teachers and students can make use of this tool to design easy yet professional graphics to accompany a classroom blog, projects and student reports, and lesson plans.
Canva has preset designs and graphics to select from or a blank slate for students to begin from scratch with their own designs. This tool is suitable for both beginners and the experienced designers. Teachers can upload pre-approved graphics, put in place font guidelines, and all images are live online for editing and revision purposes whenever necessary. In addition, the designs can be shared and downloaded in an array of formats. Canva has a magic resize option that allows users to adapt one design to several sizes with one click.
3. Khan Academy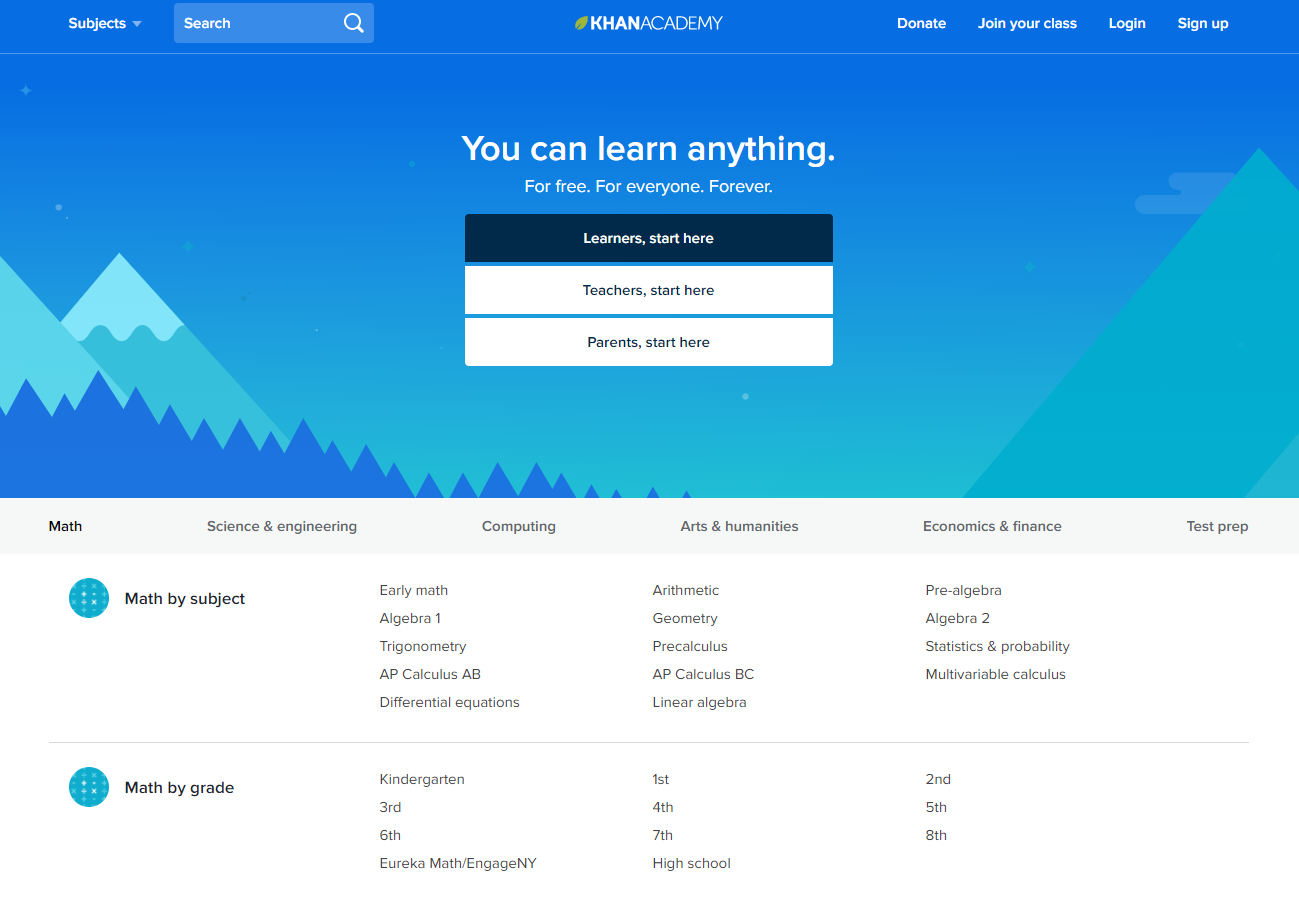 With this tool, you'll have access to more than 10,000 videos and explanations for free. It's the ultimate online learning app that comes with resources for science, math, economics, music etc. There are more than 40,000 interactive practice questions that comply with Common standards. Furthermore, it offers instant response and step by step instructions. Users can bookmark content to 'Your List' and refer back to it, even when they are offline.
Learning syncs between the website and app, so users can go back and forth on the different platforms. This app is not just for the conventional student; it also provides resources to assist older students to prepare for GMAT, MCAT and SAT.
4. Photomath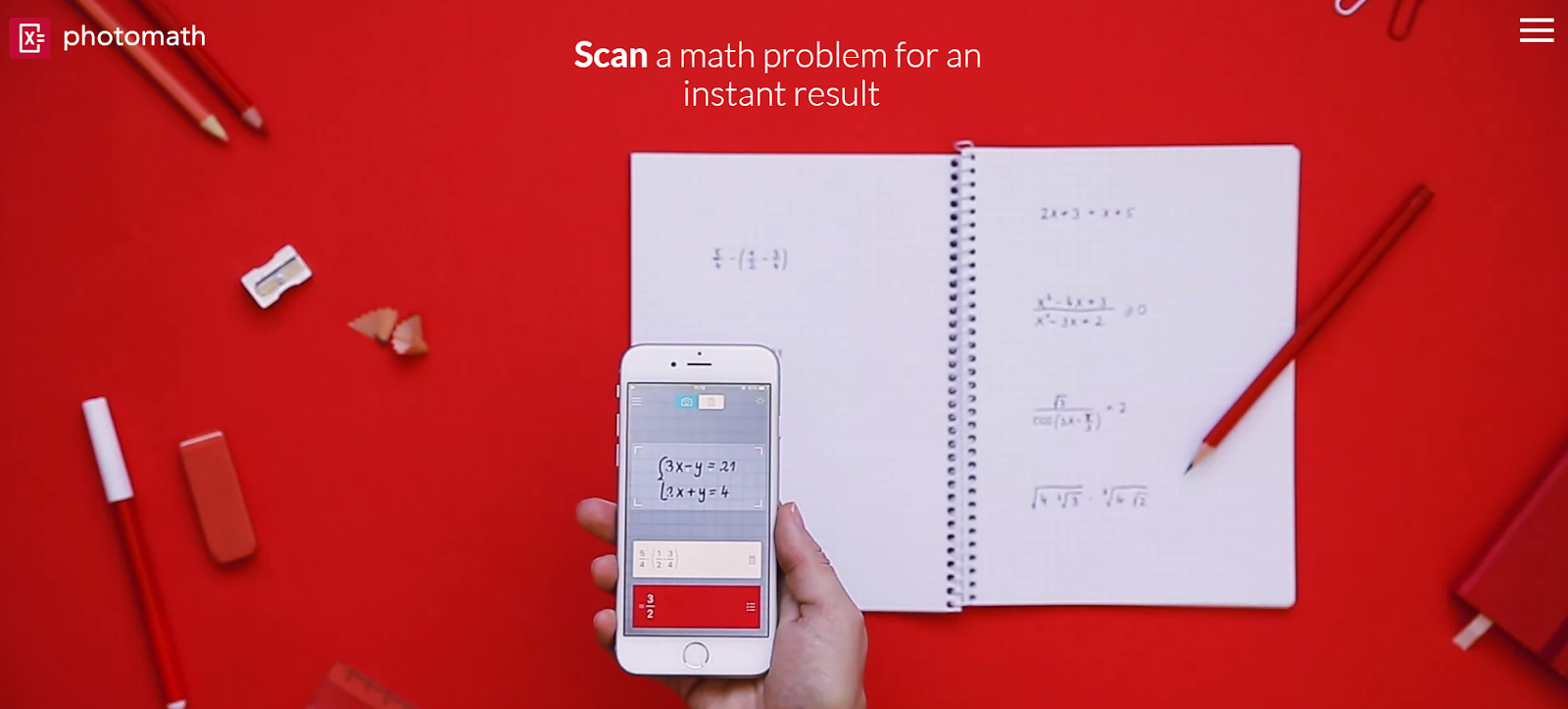 This is one of the more focused learning apps out there. As the name suggests, this app is all about math. It utilizes your camera and OCR technology to read questions that you've written and then provides you with the answer. It gives you the step by step procedure on how the answer was arrived at. It provides you with the answer and teaches you how to deal with the problem.
This app can greatly assist those who struggle with math. The free version contains the basic features. Going pro will provide you with the step by step instructions for solving equations, better explanations, and other math resources.
5. Duolingo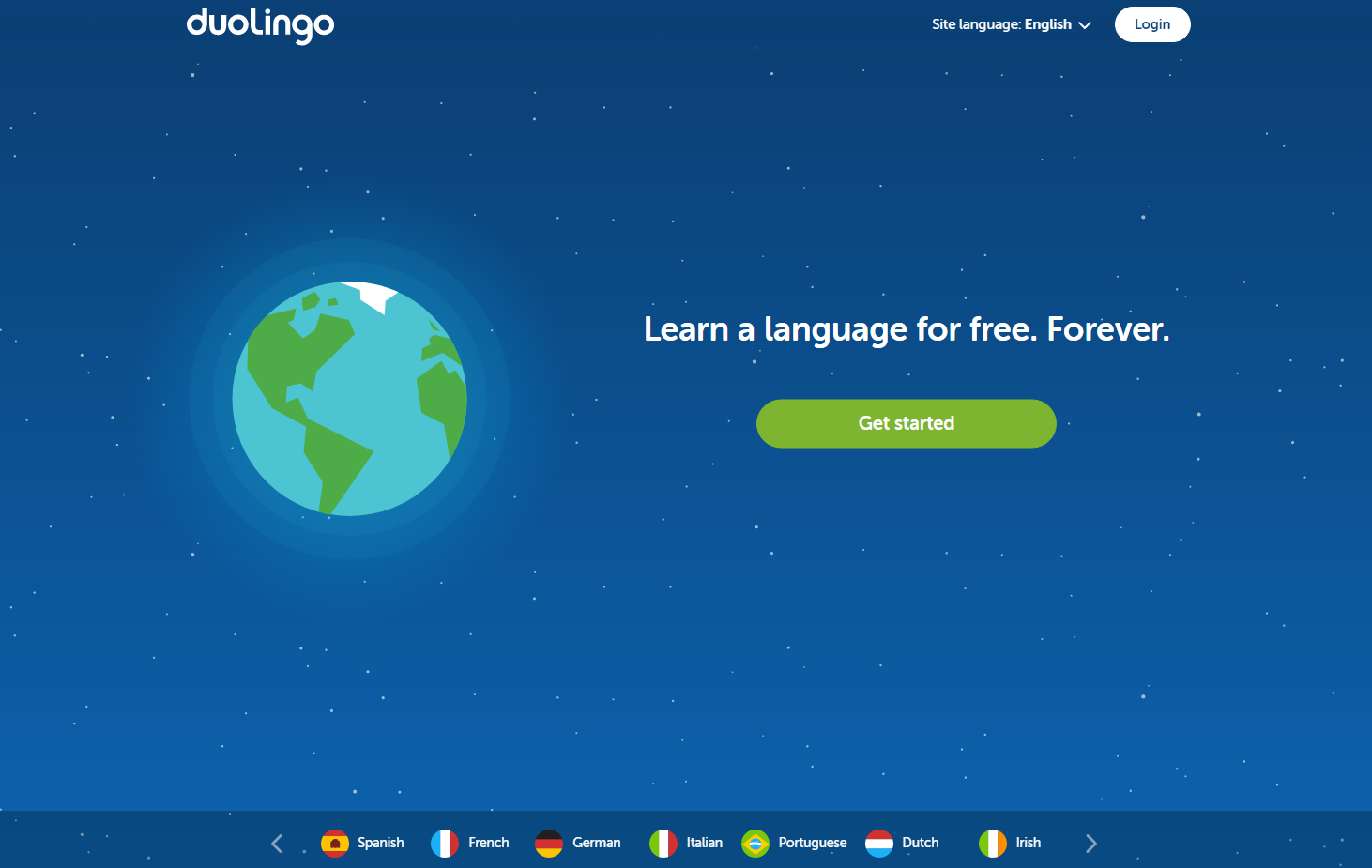 Duolingo is a language learning app. You get to learn different languages via little mini-games. The further you go, the harder the lessons become. However, it will still remain interesting. Duolingo supports many languages. The creators of this app claim that 34 hours in this app is equivalent to a semester in school. It is free to use and doesn't have advertisements. It's suitable for both kids and adults. Once you've grasped how this app works, you can move to other apps like Memrise for more advanced language learning.
Check back for part two of the top 10 education apps you should have.
BIO: Alice Jones is a tutor & high skilled web content writer. Love sharing tips and topics about education, management, and marketing.She studied Arts in English at the University of New Orleans. She likes to read different book genres, to attend refresher training and various personal development courses. Connect with her on Facebook and follow her on Twitter.